Description
Please confirm if your axle is the old version or the new version before ordering.
Please make sure that this item corresponds to your ride on car.
Please note that this item is not refundable, not exchangeable, and would be considered a Final Sale.
For more assistance, you can contact us before placing your order at 844 543 7847 or at support@kidsviponline.com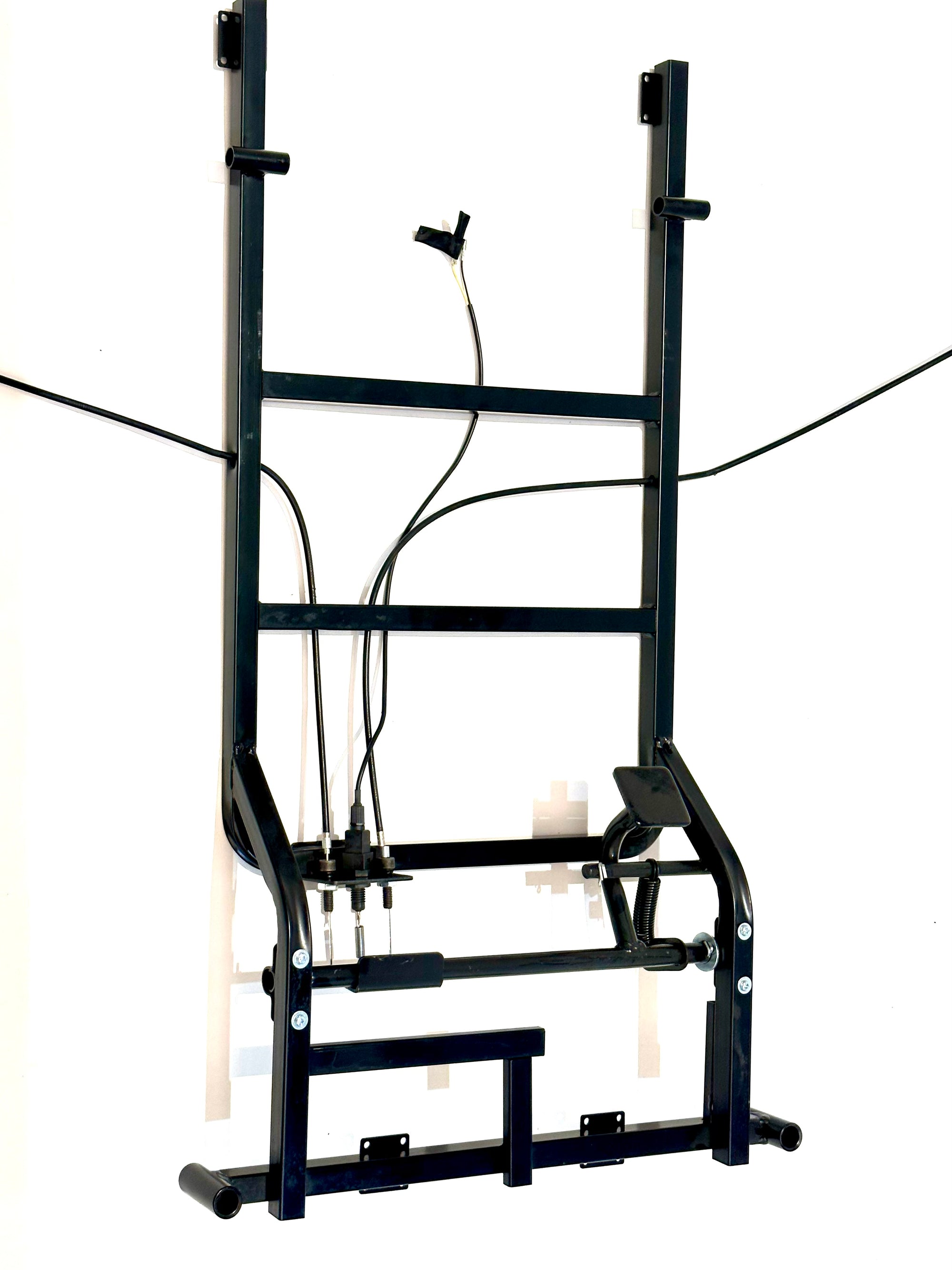 Introducing the 24V A032 Complete Metal Frame, the ultimate solution for all your framing needs. This exceptional product is meticulously crafted with precision and durability in mind, ensuring a long-lasting and reliable frame for your valuable artwork or photographs.
Constructed entirely from high-quality metal, this frame exudes elegance and sophistication, adding a touch of class to any space. Its sleek design seamlessly blends with various interior styles, making it a versatile choice for both modern and traditional settings.
The 24V A032 Complete Metal Frame boasts a range of impressive features that set it apart from the competition. Firstly, its 24V power supply ensures a consistent and reliable source of energy, guaranteeing optimal performance and longevity. This feature is particularly beneficial for professional artists or photographers who require a stable power supply for their lighting systems.
Additionally, this frame comes equipped with a user-friendly control panel, allowing you to effortlessly adjust the brightness and color temperature of the integrated LED lights. This level of customization ensures that your artwork is showcased in the perfect light, enhancing its colors and details to captivate viewers.
One of the standout benefits of the 24V A032 Complete Metal Frame is its exceptional value for customers. Not only does it provide a secure and stylish display for your artwork, but it also offers energy efficiency, reducing your electricity costs in the long run. Furthermore, the durable metal construction guarantees that this frame will withstand the test of time, protecting your cherished pieces for years to come.
Whether you are a professional artist, a photography enthusiast, or simply someone who appreciates the beauty of framed artwork, the 24V A032 Complete Metal Frame is the ideal choice. Its combination of elegance, functionality, and value make it a compelling investment for anyone seeking a top-notch framing solution.
Elevate your art display to new heights with the 24V A032 Complete Metal Frame – the perfect blend of style, durability, and innovation.